Dollvet Hosted 100 Veterinarians In Its Factory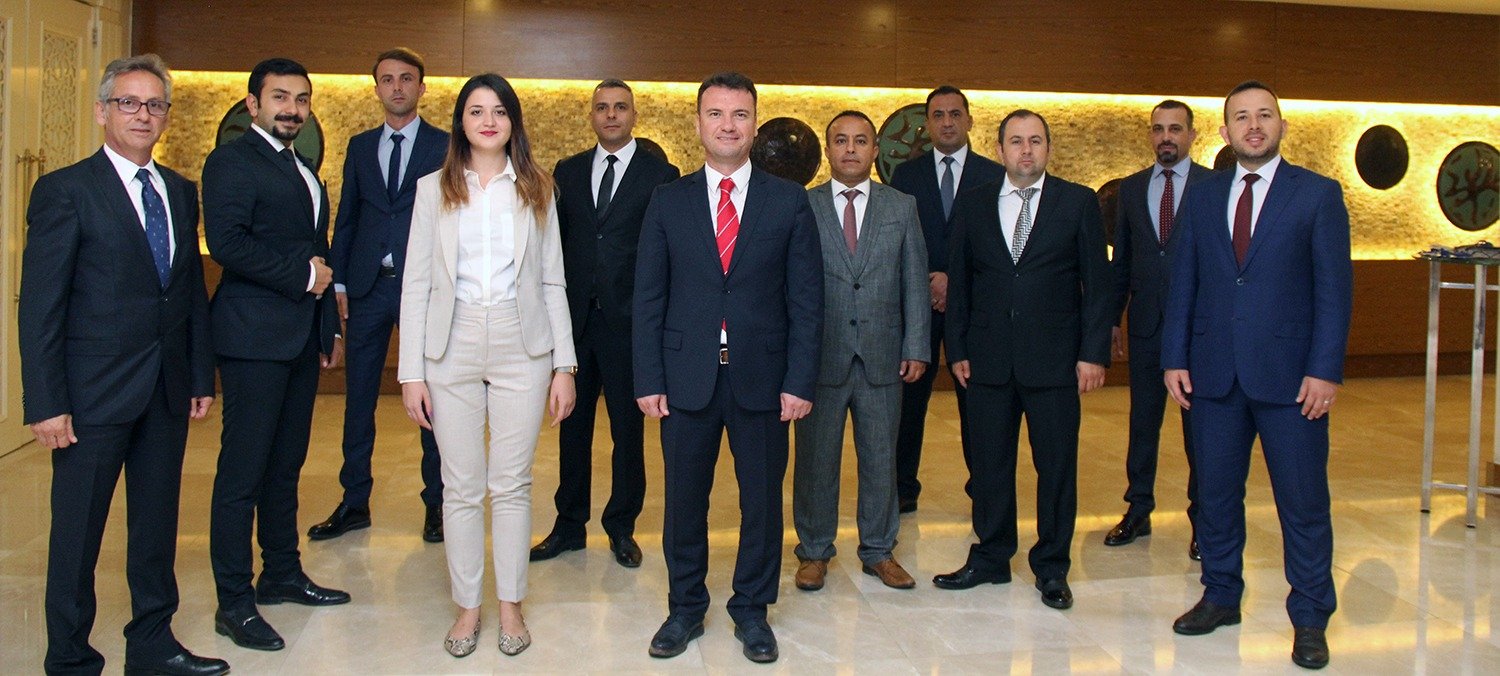 Dollvet Hosted 100 Veterinarians In Its Factory
Dollvet introduced its new seven-unit hyperimmune serum to veterinarians with the launching meeting organized in Gaziantep.
Within the program of the meeting, about 100 veterinarians visited facilities of Dollvet in Şanlıurfa and paid their tributes to the facility.
Dollvet had the opportunity to introduce Dolli-Sera, the seven-unit hyperimmune serum to veterinarians at the meetings organized in Gaziantep and Şanlıurfa between the dates of September 26-29.
Approximately 100 veterinarians were invited to the launching meetings. Also, Göbeklitepe, which is the most important historical museum of Şanlıurfa was visited and Dollvet production facilities were opened for the visit of veterinarians.
Starting point of Dollvet is an ideal.
Eyüp Göncü, Chairman of Dollvet Board of Directors made the opening speech of the meeting and specified that Dollvet is the reflection of dreams, goals and determination and their contribution to Turkish economy will continue by increasing day by day.
"We, as a family continue to operate for many years in various sectors. With more than 50 years of experience in construction sector, we put our signature on many projects in different regions of Turkey.
The reason why I want to refer to this matter is the starting point of Dollvet is an ideal, Dollvet is actually a strategy.
Dollvet is a strategy relevant to animal breeding in Turkey, food safety and biotechnology production.
Our strategy especially starts with the production of correct vaccines. Our expert team has been embracing this business in Şanlıurfa for approximately 15 years.
Within the scope of the event, it is important for you to visit our factory as veterinarians in terms of reciprocation of details I explained.
Our position here as an investor is to provide physical opportunities for being a world brand.
We all know that providing opportunities and production are not sufficient alone, I also think that this is also relevant to our ability to explain them to you correctly.
Therefore, this is the most important part of meeting you here."
Goal to be a company that will play a role in country strategy
Eyüp Göncü, Chairman of Board of Directors specified in his speech that Dollvet aims to be a world brand serving country interests beyond being a business organization.
"Of Course, Dollvet is a business organization. Let me assure you, Dollvet is not just a business organization for us.
In addition to our investments in construction as I mentioned, we have also covered a lot of ground with our investments in textile sector that we have been making for many years. If we just thought to make a trade-oriented investment, we would focus on our existing investments in the field of construction and textile, not in a field of biotechnology-based vaccine production.
However, our family has an ideal to be a company that will play an important role in country strategy on top of being a world brand that will appeal to the world from Şanlıurfa. I do not see you as a commercial partner.
This goal is a hometown strategy and I see you as a part of this strategy.
In this sense, Dollvet is the facility of us all and it is possible to realize our ideals if only we adopt the situation in this way.
It is not a utopic goal Turkey can have an impact in different regions of the world.
If you also adopt this situation with us, join our goals at a point and accept Dollvet is the facility of us all, we can progress much more quickly.