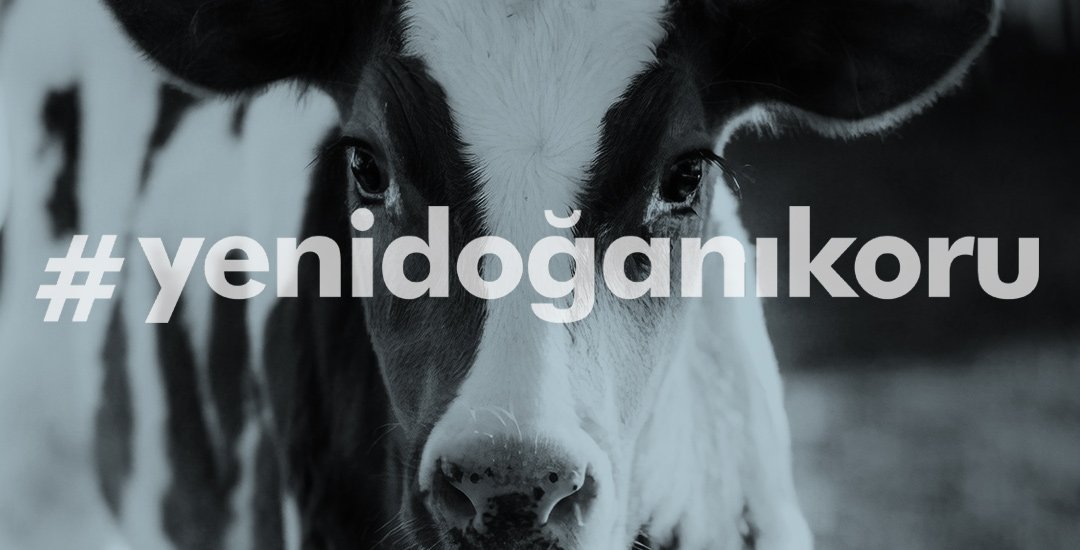 Neonatal calves, lambs and kids are born as weak against diseases.
Placental structures of humans and ruminants are different anatomically.
Barrier in ruminant placenta structure prevents antibody (immunoglobulin) passage from mother to fetus.
Calf pneumonia is seen in the high risk period during which passive immunity given with colostrum decreases, but active immunity does not develop completely.
LOSS OF BILLIONS!
Considering 6.000.000 calves are born in Turkey annually and loss depending on calf deaths is at least 15% (900.000), annual economic loss for Turkey is about 3.15 billion TL.
In addition, once loss of neonatal lambs and kids are taken into consideration, this material loss has much more serious consequences.
According to studies conducted, it is provided that 1 out of every 4 newborn lambs or kids dies.
The biggest role in neonatal deaths belongs to diarrhea with the rate of 45%, followed by pneumo-enteritis with 25%, pneumonia with 20% and other reasons with 10%.
IT IS IMPORTANT TO APPLY PROTECTIVE HYPERIMMUNE SERUM IN THE FIRST 12 HOURS!
Since neonatal animals cannot take adequate, high-quality and rapid colostrum, they become weak against diseases.
Thus, it is important to apply protective hyperimmune serum in the first 12 hours following the birth.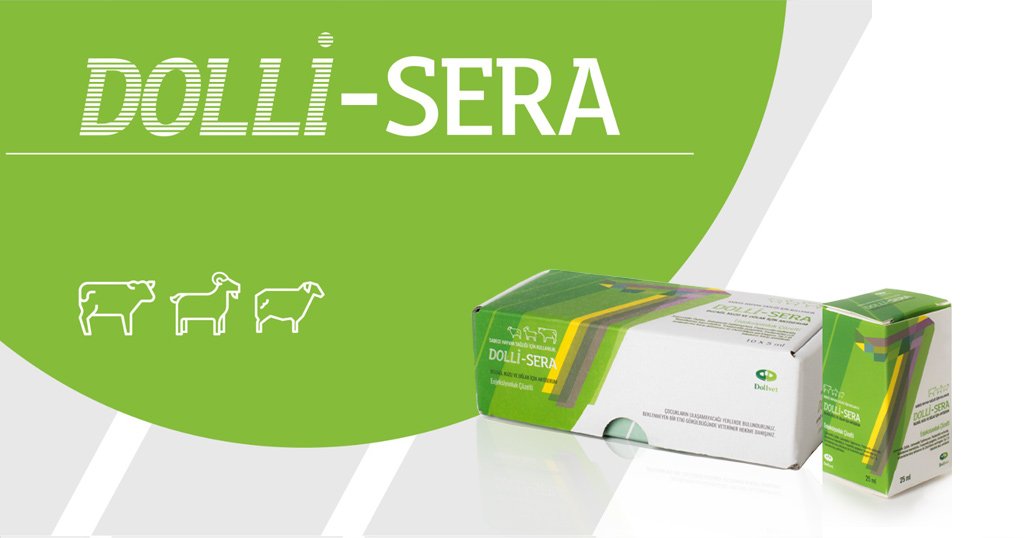 ONE STEP AHEAD IN FIGHTING AGAINST NEONATAL LOSSES!
DOLLI-SERA, which is developed with local strains to fight against neonatal deaths that is one of the biggest problems in animal-breeding sector, and r&d activities of which has taken approximately 8 years, ensures a multi-systemic protection against 7 factors threatening the new-borns.
CONTENT OF DOLLI-SERA HYPERIMMUNE SERUM AND EFFECTS OF ACTIVES ON NEONATAL DISEASES:
Escherichia coli:
It is accepted as the most important active on neonatal diarrhea. According to a research conducted in Kars region, 63,30% of E.coli was isolated and identified as the sole active from 70 out of 101 diarrheal calves.
Clostridium perfringens type C ß toxin:
56 samples of diarrheal stools from 4 sheep-breeding facilities in Kars region were examined with ELISA method and Cl. Perfringens type C was isolated at the rate of 28.2%.
Salmonella typhimurium:
S.typhimurium causes hyper-secretive diarrhea in calves with secretion of enterotoxin.
Salmonella dublin:
It is shown that vaccine containing S. Dublin active may help in controlling of salmonella infection in calves.
Pasteurella multocida:
According to a study conducted in Kars region, bacterial active was isolated from nasal swap samples taken from 30 calves with pneumonia at 1-3 months of age.
Pasteurella multocida and Mannheimia haemolytica was detected at 56% of calves.
Mannheimia haemolytica:
Pasteurella multocida and Mannheimia haemolytica are the most common bacterial actives in pneumonia.
In Şanlıurfa, P. Multocida 76 strains (31.6%), M. haemolytica 30 strains (12.5%) were detected as a result of isolation and identification of pneumonic lung samples taken from 240 sheep.
Trueperella pyogenes:
Trueperella pyogenes (Arcanobaçterium pyogenes) was mostly isolated in navel cord infections in calves.